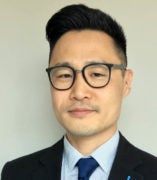 Michael Jin, PhD
Assistant Professor
History and Global Asian Studies
Address:
601 S Morgan St.
Email:
CV Download:
About
Michael Jin is an Assistant Professor of History and Global Asian Studies. He is also a member of the Diaspora Studies Cluster at UIC. His research and teaching interests include migration and diaspora studies, transnational Asia and the Pacific Rim world, Asian American and Pacific Islander history, critical race and ethnic studies, and historical memory. His scholarly work is featured in Critical Ethnic Studies and The Routledge Handbook of Asian American Studies.
Prof. Jin's research focuses on comparative and diasporic dimensions of human migration and racial formation in diverse social and temporal contexts. His current manuscript project, Citizens, Immigrants, and the Stateless: Making of the Japanese American Diaspora in the Pacific, examines the transnational migration of 50,000 U.S.-born Japanese Americans who traversed multiple national and colonial borders in Asia-Pacific before, during, and after World War II.
Prof. Jin has received fellowships from the Japan Foundation and the University of California Pacific Rim Research Program. Prior to joining UIC, he was a visiting scholar at Ritsumeikan University in Kyoto, Japan and an assistant professor of history at Texas A&M University-Corpus Christi. He currently serves as advisor for "The Untold Stories: The Department of Justice Internment Teacher Education Project," the National Japanese American Historical Society's professional development training series for secondary teachers.