Rama Mantena Releases New Book on Political Movements in South India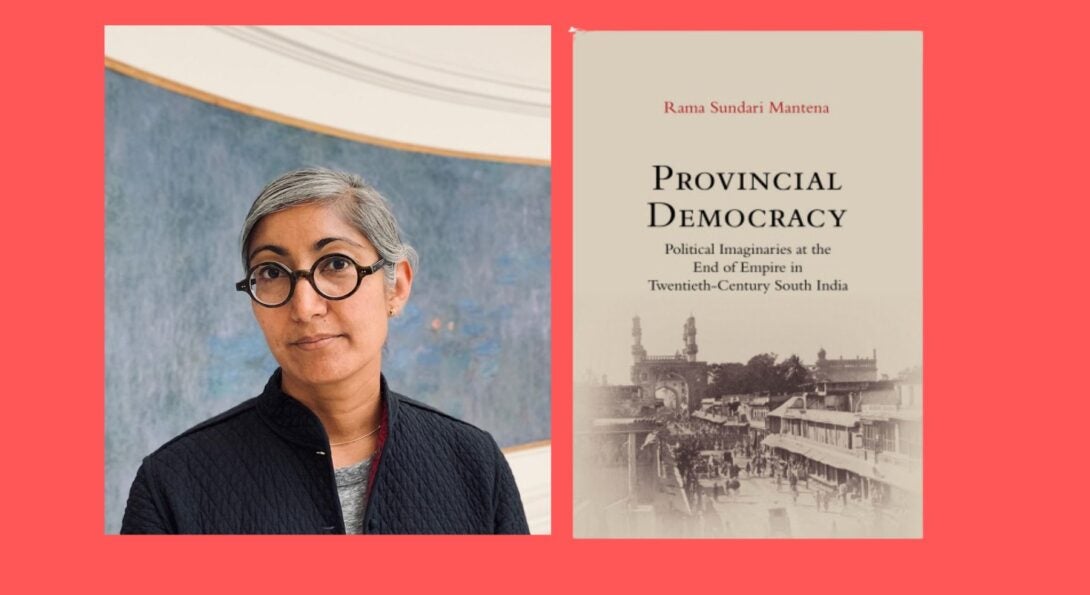 The UIC History Department congratulates Professor Rama Sundari Mantena, Associate Chair of the History Department, on releasing a new book: Provincial Democracy: Political Imaginaries at the End of Empire in Twentieth-Century South India (Cambridge University Press, April 2023).
As one reviewer wrote: "In this superb study, Rama Mantena completely rethinks the place of provincial politics in relation to anti-colonial thought and federated futures in the twentieth century.  At the height of anti-colonial nationalist mobilization in British India, a number of collectivities demanded self-determination, federations, and civil liberties by circulating political visions that competed with discourses of Indian nationalist self-determination. Drawing out a Telugu language of politics in the idiom of provincial autonomy, rather a cultural politics of Telugu language, Mantena places its democratic lineaments in relation to global anti-colonial and internationalist thought in startlingly new ways. Provincial Democracy unearths a political genealogy of the Indian Union that has been obfuscated by ideas of Indian nationalism. It provides an inspiring model for writing and recognizing lost histories of anti-colonial political futures that are ever present."
Congratulations Professor Mantena on your thought-provoking scholarship!
Modified on May 02, 2023