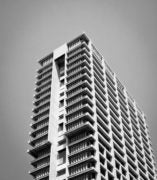 Michael Alexander
Professor Emeritus
History
About
Michael Alexander taught ancient Roman History at UIC until 2009.
Selected Publications
The Case for the Prosecution in the Ciceronian Era (University of Michigan Press, 2002)
Trials in the Late Roman Republic, 149 BC to 50 BC (University of Toronto Press, 1990)
Roman Amoralism Reconsidered: The Political Culture of the Roman Republic and Historians in an Era of Disillusionment. Self-published, indigo.uic.edu, 2018.
"History and Text:  Two Kinds of Ancient History," Arethusa 46 (2013) 499-535.
"The Commentariolum Petitionis as an Attack on Election Campaigns," Athenaeum 97 (2009) 31-57, 369-95.
"The Repudiated Technicality in Roman Forensic Oratory," pp. 59-72, in Lex et Romanitas: Essays for Alan Watson. Ed. Michael Hoeflich. Studies in Comparative Legal History (Robbins Collection Publications, School of Law, U. of California at Berkeley, 2000)
"The Role of Torquatus the Younger in the Ambitus Prosecution of Sulla in 66 B.C., and Cicero De Finibus 2.62, "Classical Philology 94 (1999) 65-69
"Analysis of an Ancient Network: Personal Communication and the Study of Social Structure in a Past Society," Social Networks 12 (1990) 313-35 [with James A. Danowski]
"Praemia in the Quaestiones of the Late Republic," Classical Philology 80 (1985) 20-32
"Compensation in a Roman Criminal Law", University of Illinois Law Review (1984) 521-39
"Repetition of Prosecution, and the Scope of Prosecutions, in the Standing Criminal Courts of the Late Republic," Classical Antiquity 1 (1982) 141-66
"The legatio Asiatica of Scaurus: did it take place?" Transactions of the American Philological Association 111 (1981) 1-9
"Hortensius' Speech in Defense of Verres," Phoenix 30 (1976) 46-53
"Locating the Trial of Plancius between Rules and Persuasion." Pp. 339-55, in La repressione criminale nella Roma repubblicana fra norma e persuasione, ed. B. Santalucia. Pavia, Italy: IUSS Press, 2009.
"Oratory, Rhetoric, and Politics in the Republic." Pp. 98-108, in A Companion to Roman Rhetoric, edd. William Dominik and Jon Hall. Malden MA: Blackwell, 2007.
"Law in the Roman Republic." Pp. 236-55, in A Companion to the Roman Republic, edd. Nathan Rosenstein and Robert Morstein-Marx. Malden MA: Blackwell, 2006.
Notable Honors
1983-84, Fellowship for College Teachers, NEH
1983-84, Fellowship, National Humanities Center
1986-87, Fellowship, Institute for the Humanities, UIC