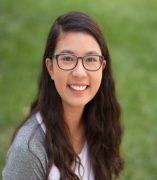 Kimberly Beaudreau
Graduate Student
History
Contact
Address:
601 S Morgan St.
Email:
CV Download:
Office Hours
Office Hours - Fall Semester
| | | |
| --- | --- | --- |
| Sunday | | |
| Monday | | |
| Tuesday | 02:00pm – 03:00pm | |
| Wednesday | 12:00pm – 01:00pm | |
| Thursday | | |
| Friday | | |
| Saturday | | |
About
Kimberly Beaudreau is a PhD student working with Adam Goodman. She is interested in the trajectory of U.S. immigration policy over time and the historical experience of migrants, particularly refugees and asylum seekers. In relation to these interests, Kimberly collaborated as a research assistant with the University of Dayton Human Rights Center on a Global Study on the Domestic Impact of UN Human Rights Treaties. Her research efforts contributed to a global study led by the University of Pretoria in collaboration with the UN Office of the High Commissioner for Human Rights. For the 2020-2021 academic year, Kimberly is a History Department representative on the UIC Graduate Student Council.
Outside of UIC, Kimberly volunteers with the Illinois Coalition for Immigrant and Refugee Rights (ICIRR) helping newly sworn-in citizens fill out voter registration forms after their oath ceremony. She has also worked as a policy research analyst at Reform for Illinois and Alianza Americas.
Selected Publications
Review of Deported Americans: Life After Deportation to Mexico by Beth C. Caldwell, H-Net. August 2020.
Notable Honors
2020, Graduate College of Liberal Arts Provost's Graduate Internship Award, University of Illinois at Chicago
2019, Graduate College of Liberal Arts Student Travel Award, University of Illinois at Chicago
2018 - 2020, Graduate College of Liberal Arts University Fellowship Recipient, University of Illinois at Chicago
2017, Legal Studies Honors Award Recipient, University of Massachusetts at Amherst
Education
The University of Massachusetts at Amherst
• B.B.A., Accounting with Honors (2017)
• B.A., Legal Studies with Honors (2017)
COURSES TAUGHT (TA):
History 103: Early America from Colonization to Civil War and Reconstruction (Fall 2020)
History 104: American Civilization Since the Late 19th Century (Spring 2020)
History/Political Science 267: American Intellectual History to 1865 (Fall 2019)
Selected Presentations
"Chinese Exclusion and the Development of Executive Power over Immigration." Social Science History Association. Washington, DC. November 2020. (conference cancelled due to coronavirus)
"1924: The Origins of Executive Branch Involvement in Immigration Regulation and Enforcement." Loyola University Chicago History Graduate Student Association Conference. Chicago, IL. November 2019.
"Mexico's Programa Frontera Sur: Border Externalization and Decentralization as Deterrence along the U.S.-Mexico Border." Stony Brook University History Graduate Student Association Interdisciplinary Graduate Conference. Stony Brook, NY. March 2019.
Research Currently in Progress
Kimberly's current research focuses on the Refugee Act of 1980 and its impact on the US refugee and asylum system, as well as on the lived experiences of Vietnamese refugees admitted into the United States both before and after the passage of the Act. She explores the development of ad hoc refugee admittance by the Executive Branch over the 20th century, attempts by Congress to rein in executive power through the Refugee Act of 1980, and whether or not such attempts have been successful.
RESEARCH INTERESTS 
Public Law: the development of immigration policies, legal history, constitutional law, international human rights
Migration: refugee and asylum seekers, border externalization, the rights of non-citizens, American migration history and immigration politics, the development of the federal immigration bureaucracy, Executive branch control over immigration