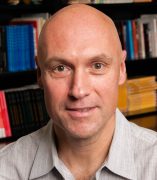 Christopher Boyer, PhD
Professor
History; Latin American and Latino Studies
Pronouns: He/Him/His
Contact
Address:
601 S Morgan St.
Office Phone:
Email:
CV Download:
Related Sites:
About
Christopher Boyer is Professor of History and Latin American and Latino Studies. He teaches classes on modern Mexican history, Latin American studies, and environmental history, with an occasional foray into anthropology.
Boyer's scholarship is located at the crossroads of the social and environmental history of Modern Mexico. His recent book 
Political Landscapes: Forests, Communities, and Conservation in Mexico
 investigates conflicts and alliances between forestry experts, timber interests, and indigenous communities in Mexican forests over the past 120 years. Has also released an edited volume called 
A Land Between Waters
 that highlights recent research on Mexican environmental history. His current interests include the history of agroecology in Mexico and a broader study of the weaponization of nature in the Americas.
His articles have appeared in the 
Hispanic American Historical Review
, 
Historia Mexicana
, the 
American Historical Review
, and several edited volumes published in the United States and Mexico. He is co-editor with Lise Sedrez (Universidade Federal do Rio de Janeiro) of 
Latin American Landscapes
, a University of Arizona Press book series on Latin American environmental history. His first book, 
Becoming Campesinos: Politics, Identity, and Agrarian Struggle in Postrevolutionary Michoacán
, was published by Stanford University Press in 2003 and explains how the Mexican land reform influenced rural political culture in the 1920s and 1930s.