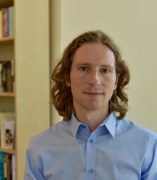 Jon Connolly, PhD
Assistant Professor
History
Contact
Address:
601 S Morgan St.
Email:
About
Jon Connolly is an historian of the British empire with transnational interests in migration, the history of emancipation, and legal history. His research primarily concerns antislavery, imperial political and legal culture, and the category of free labor in Britain and Europe, the Caribbean, and the Indian Ocean world.
Connolly's current book project examines Indian indentured labor migration after the abolition of slavery in the British empire. It seeks to explain how and why indenture came to be accepted as a form of "free labor" even as its terms became increasingly restrictive over time. In so doing, the book argues that new forms of social-scientific thinking reshaped the category of free labor during the mid-nineteenth century. Linking ideological and structural change, the project also seeks to explain how indenture reshaped the political economy of emancipation. Connolly's work related to this research has recently appeared in Past and Present and Slavery & Abolition. His article, "Indentured Labour Migration and the Meaning of Emancipation," was awarded the 2019 Walter D. Love Prize by the North American Conference on British Studies.
At UIC, Connolly offers courses in modern European history, Britain and the British empire, comparative legal history, and approaches to the history of migration.
Before coming to UIC, Connolly held postdoctoral fellowships at the Mahindra Humanities Center at Harvard University and the Shelby Cullom Davis Center at Princeton University. He received his Ph.D. from Stanford University, as well as his J.D. from Stanford Law School, in 2017.
Selected Publications
"Indentured Labour Migration and the Meaning of Emancipation: Free Trade, Race, and Labour in British Public Debate, 1838-1860," Past and Present 238, no. 1 (2018): 85-119.
"Indenture as Compensation: State Funding for Labor Migration in the Era of Emancipation," Slavery & Abolition 40, no. 3 (2019): 448-71.