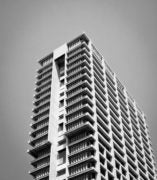 Perry Duis
Professor Emeritus
History
About
Perry Duis taught courses in urban history at UIC until his retirement in 2010. He also taugh courses in the history of illness and health in American and the history of the future, that is, how visionaries through history have predicted changes in the world.
His research has focused on urban social history. His previous books include Chicago: Creating New Traditions (1976) and We've Got a Job To Do: Chicagoans and World War II (1992), both museum publications; The Saloon: Public Drinking in Chicago and Boston (1983), a social, economic, and political study of an important urban institution; Challenging Chicago: Coping with Everyday Life, 1837-1920 (1998), a study of how average people survived day-to-day life. He has also written numerous articles and book introductions, primarily about Chicago.
His present project deals with the emergence of Chicago as a travelers' crossroads and the role of the railroad and information in the creation of the city of the 1850's. Future projects will examine the rise of tourism, public expositions of technology, and the emerging image of the city.