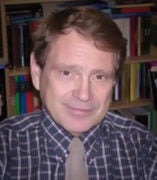 Steven Fanning, PhD
Professor Emeritus
History
Contact
Address:
601 S Morgan St.
Email:
CV Download:
About
Steven Fanning, who taught at UIC for more than 40 years before retiring in 2012, continues to teach courses on medieval and Byzantine history, religion in the Middle Ages, the Crusades, and the history of mysticism.
One area of his research is the history of France in the tenth and eleventh centuries, which resulted in the publication of A Bishop and His World: Hubert of Angers, 1006-1047 (American Philosophical Society, 1988) and the co-translation (with Bernard S. Bachrach) of The Annals of Flodoard of Reims, 919-966 (Broadview Press, 2004). His interest in mysticism is reflected in his book Mystics of the Christian Tradition (Routledge, 2001).
Currently he is studying the political vocabulary and concepts of rulership in the Roman Empire and late antiquity, while he is also working on a study of mystics of world religious traditions.