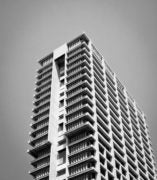 William Hoisington
Professor Emeritus
History
About
Professor Hoisington taught Modern European history, particularly French & French colonial history, until his retirement from UIC in 2000. He is currently working on a book project entitled, "Reshaping the World of Islam: France and the Sultan of Morocco, 1912-1925."
Selected Publications
The Assassination of Jacques Lemaigre Dubreuil: A Frenchman between France and North Africa (London & New York: Routledge Curzon, 2005). Paperback edition, July 2010. French translation and edition: Jacques Lemaigre Dubreuil de Paris à Casablanca: Vingt ans d'engagements (1935-1955) (Paris: L'Harmattan, 2009).
Lyautey and the French Conquest of Morocco (New York & London: St. Martin's Press & Macmillan, 1995).
The Casablanca Connection: French Colonial Policy, 1936-1943 (Chapel Hill: University of North Carolina Press, 1984). French translation and edition: L'Héritage de Lyautey: Noguès et la politique française au Maroc, 1936-1943 (Paris: L'Harmattan, 1995). Arabic translation and edition: Al-Himaya al-Faransiya bi al-Maghrib, 1936-1943 (Rabat: Publications de la Faculté des lettres et des sciences humaines, Université Mohammed V, 2002).
Taxpayer Revolt in France: The National Taxpayers' Federation, 1928-1939 (Stanford: Hoover Institution Press, 1973).
"Designing Morocco's Future: France and the Native Policy Council, 1921-1925," The Journal of North African Studies, 5, no. 1 (Spring 2000): 63-108.
"The Mediterranean Committee and French North Africa, 1935-1940," The Historian, 53, no. 2 (Winter 1991): 255-66.
"Cities in Revolt: The Berber Dahir (1930) and France's Urban Strategy in Morocco," Journal of Contemporary History, 13, no. 3 (July 1978): 433-48.
"Toward the Sixth of February: Taxpayer Protest in France, 1928-1934," Historical Reflections/Réflexions historiques, 3, no. 1 (Summer 1976): 49-67.
"In the Service of the Third French Republic: Jean-Baptiste Charcot (1867-1936) and the Antarctic," Proceedings of the American Philosophical Society, 119, no. 4 (August 1975): 315-24.
"Politics and Postage Stamps: The Postal Issues of the French State and Empire, 1940-1944," French Historical Studies, 7, no. 3 (Spring 1972): 349-67.
"The Struggle for Economic Influence in Southeastern Europe: The French Failure in Romania, 1940," Journal of Modern History, 43, no. 3 (September 1971): 468-82.
"Class Against Class: The French Communist Party and the Comintern, A Study of Election Tactics in 1928," International Review of Social History, 15, no. 1 (1970): 19-42.
Notable Honors
2000, Shirley A. Bill Teaching Award, UIC
1980, Silver Circle Teaching Award, UIC
1987-88, Senior Fellowship, Institute for the Humanities, UIC
1998, Camargo Foundation Fellowship, Cassis, France