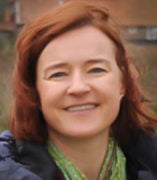 Ina Zweiniger-Bargielowska, PhD
Professor
History
Contact
Address:
601 S Morgan St.
Office Phone:
Email:
CV Download:
About
Professor Zweiniger-Bargielowska teaches courses on modern Britain, the British Empire and modern European history.
Her research focuses on twentieth century British history and she has worked on many topics including the Conservative Party, rationing in the Second World War, female consumers and the body, lifestyle and public health.
Zweiniger-Bargielowska's new monograph, Managing the Body: Beauty, Health, and Fitness in Britain, 1880-1939 (Oxford University Press, 2010), explores the emergence of modern male and female bodies within the context of debates about racial fitness and active citizenship in Britain from the late nineteenth century to the eve of the Second World War. Her first monograph Austerity in Britain: Rationing, Controls and Consumption, 1939-1955 (Oxford University Press:, 2000), won the 2001 British Council Prize awarded by the North American Conference on British Studies. She has published widely on politics, women's and gender history. She is editor of Women in Twentieth Century Britain (Longman/ Pearson Education, 2001) and co-editor of The Conservatives and British Society, 1880-1990 (University of Wales Press, 1996). Her latest co-edited volume Food and War in Twentieth Century Europe was published by Ashgate in 2011. She is currently working on a study of the monarchy, youth and fitness in twentieth century Britain.