Fall 2021 Highlights of Accomplishments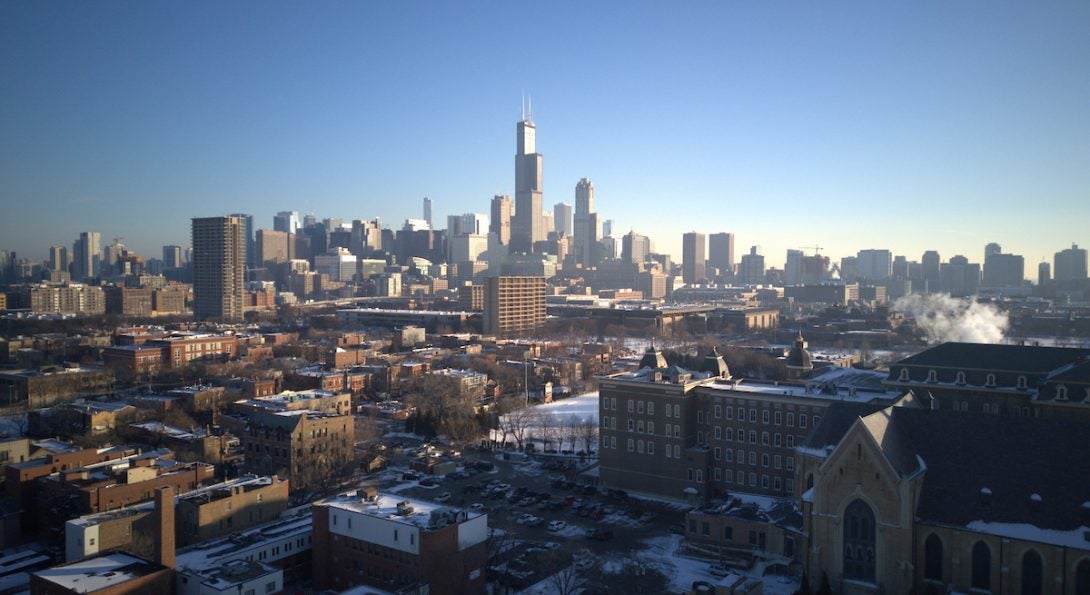 We've been keeping busy--and this list is not exhaustive!
Student Accomplishments
Karl Kuehner was selected for to join the Mellon-funded Newberry Library seminar on "The Archive: Theory, Form, Practice."
Ismael Biyashev named one of the Resident Graduate Scholars at the Institute for the Humanities.
Harini Machadi, winner of the Deirdre N. McCloskey Prize for Best Essay Written in History 300.
Max Kaufmann, runner-up for the Deirdre N. McCloskey Prize for Best Essay Written in History 300.
Jeff Nichols was the archival researcher for Roy's World, an exploration of the Chicago childhood of acclaimed novelist Barry Gifford and he worked on inding Chicago images and footage for the Kartemquin film, For The Left Hand.  The Chicago Tribune called the film "seriously inspiring."
Jeff Nichols was interviewed by a correspondent with the Japanese television program, "The World to Compare," which covers "interesting and fascinating things from around the world."
Marissa Moss was featured on a panel on Speaking/Writing/Being: Black Feminist Methodologies
Sharaya Tindal Wiesendanger joined ACLS, a private, nonprofit federation of 78 national scholarly organizations, is the leading representative of American scholarship in the humanities as the new Program Coordinator for the President's Office.
Caleb Hardner graduated from UIC with a PhD in History.
Julian Ignacio, Laura Kaczmarczyk, and Adan Meza graduated with Master of Arts in the Teaching of History (MAT) degrees.
Faculty Accomplishments
Prof. Robert Johnston gave talks on a European tour entitled "Pox, Populism, and Politics: Three Centuries of American Vaccination Controversies" at University of Bern, in collaboration with the Swiss School of Public Health, Bern, Switzerland, University of Geneva, Switzerland, University of Lausanne, Switzerland, and Heidelberg Center for American Studies, Heidelberg University, Germany (online). The talks were focused on how Americans have fought vigorously—even violently—over immunization since 1721, with a populist insistence on equality of power and expertise often at the center of such conflicts. Prof. Johnston also presented this work to over 500 teachers at the National Humanities Center in Durhan, NC (online).
Prof. Jennie Breyer agreed to work with UIC's Office of Diversity, where she "serves as the faculty coordinator for UIC PACT (Partnerships for Anti-Racist Campus Transformation) and the Office of Community Collaboration, linking faculty grant initiatives to neighborhood center programming in the Auburn Gresham and North Lawndale neighborhood centers.  She will also work to align efforts to grow community based participatory research and co-lead, with relevant staff, efforts to document, make visible and recognize community engaged research, service and teaching among UIC faculty."
Prof. Adam Goodman was  invited to feature on Center Stage at the Printers Row Literary Festival, Chicago's largest festival of books.
Prof. Barbara Ransby won a Women and Media Award from the Women's Institute for Freedom of the Press.
Prof. Elizabeth Todd-Breland won a 2021-2022 Teacher Recognition Program (TRP) Award
Prof. Fredy González gave a Faculty Fellow Lecture hosted by the UIC Institute for the Humanities titled, "Building a Global Brotherhood: The Chee Kung Tong, 1917-1925."
Student and Faculty Publications
July 2021
September 2021
October 2021
November 2021
December 2021
Modified on January 21, 2022