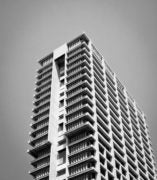 Burton J. Bledstein, PhD
Professor Emeritus
History
About
Professor Bledstein taught Cultural, Intellectual, and Social History of the U.S. at UIC until 2011.  Among major awards, he has received four National Endowment of the Humanities Fellowships.  A Bachelor of Arts in Philosophy at U.C.L.A., and graduate of the Jewish Theological Seminary of America, Professor Bledstein earned his PhD in History at Princeton University.
His first book was The Culture of Professionalism: The Middle Class and the Development of Higher Education in America (W.W. Norton, 1976). In 2001, he published "Storytellers to the Middle Class" in a collection, Bledstein and Johnston ed., The Middling Sorts: Explorations in the History of the American Middle Class (Routledge 2001). He was Project Director of a university supported website, "In the Vicinity of the Maxwell Street Market" and is currently finishing a book, "Visual Thinking in Urban America: Jane Addams Encounters Lewis Hine's Hull-House Photography."
Other current projects based on comprehensive bodies of research include a book about Mark Twain and his generation of youth, "Poor, Pitiful Business: Growing Up Male in Mid-Nineteenth Century America"; a book about the young men and women who went to the California Gold Rush, "Prospecting in American Futures: 'Seeing the Elephant' in California Gold"; and a book on the emergence and significance of reading and writing among ordinary people in the nineteenth century, "B(u)y the Book: Smart Knowledge for Common Folk."
Notable Honors
1982-1983, Fellow, Institute for the Humanities, UIC
1988-1989, University Teacher Fellow, N.E.H
1998, Campus Research Board, University of Illinois-Chicago
1999-2000, Fellow at Great Cities Institute, University of Illinois Chicago