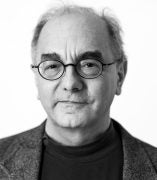 Leon Fink, PhD
Distinguished Professor
History
Contact
Address:
601 S Morgan St.
Email:
CV Download:
About
Leon Fink, a specialist in American labor, immigration history, and the Gilded Age/Progressive Era, serves as interim director of the PhD concentration in the History of Work, Race, and Gender in the Urban World (WRGUW) and edits the journal, Labor: Studies in Working Class History of the Americas.  In a recent podcast, he offers his views on the relation of history to contemporary events in From Proletariat to Precariat: Navigating Uncertainty in a Globalised Economy.
The author or editor of a dozen books, Fink's most recent work adopts a transnational and comparative view of the Gilded Age/Progressive Era as well as seeking out the roots of today's "globalized" economic order.  In this regard, please see, e.g. The Long Gilded Age: American Capitalism and the Promise of a New World Order (University of Pennsylvania Press, 2015), Workers in Hard Times: A Long View of Economic Crises(University of Illinois Press, 2014; winner of the "Book of Year" prize bestowed by the International Labor History Association), Major Problems in the Gilded Age and Progressive Era, Third Edition (Cengage 2014); Sweatshops at Sea: Merchant Seamen in the World's First Globalized Industry, from 1812 to 2000 (University of North Carolina Press, 2011), a study of maritime labor regulation, 1800-2000; and an edited volume entitled Workers Across the Americas: The Transnational Turn in Labor History (New York: Oxford University Press, 2011).  In 2003, he traced the trans-national experience of recent Latino immigrants in The Maya of Morganton: Work and Community in the Nuevo New South (University of North Carolina Press, 2003). Other works include: Progressive Intellectuals and the Dilemmas of Democratic Commitment (Harvard University Press, 1998), In Search of the Working Class: Essays in American Labor History and Political Culture (University of Illinois Press, 1994), Upheaval in the Quiet Zone:1199SEIU and the Politics of Health Care Unionism, co-authored with Brian Greenberg (University of Illinois Press, 2nd ed. 2009) and Workingmen's Democracy: The Knights of Labor and American Politics(University of Illinois Press, 1983).
Fulbright Senior Scholar and past NEH Fellow, Professor Fink has also taken a leading role in national history education circles, where he has stressed the necessary collaboration between the university and the public schools.