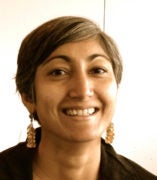 Rama Sundari Mantena
Associate Professor and Associate Chair of the Department of History
History
Contact
Address:
601 S Morgan St.
Office Phone:
Email:
About
Rama Mantena's research interests include colonial archives and the production of knowledge, historiography and the practices of history, and more recently public spheres, publicity and debates over civil society in Twentieth-century India. At UIC, she teaches survey and thematic courses on Modern India, on nationalism, colonialism, the British Empire, and women and gender in Indian history. Her first book The Origins of Modern Historiography in India (New York: Palgrave Macmillan, 2012) examines everyday practices surrounding acts of collecting, surveying, and antiquarianism in the early period of British colonial rule in India. By examining early imperial strategies of producing historical knowledge, the book traces the colonial conditions of the production of "sources," the forging of a new historical method, and the ascendance of positivist historiography in nineteenth-century India. Her new book project, Political Futures and the Ends of Empire, aims to rethink the period between empire and nation, the early decades of the twentieth century, in which one witnesses the expansion of vernacular publics, of cultures of democratic participation in defining and negotiating not only multifarious cultural identities, but also their relationship to the past, the confrontation of societal inequities, challenging traditional orthodoxies—all of which in effect usher in a heightened era of liberalism and the increased use of the language of political rights and self-determination with open-ended political futures. The book is an attempt to braid together narratives of civil societal discussions on political life and citizenship with proposals of federated arrangements and calls for provincial autonomy using the particular case of the Princely state of Hyderabad and the emergence of provincial nationalism in neighboring Madras Presidency.
Selected Publications
"Publicity, civil liberties and political life in Princely Hyderabad," Modern Asian Studies 53(4), (2019): 1248-1277.
"Anti-colonialism and Federation in Colonial India," Ab Imperio 3/2018, 36-62
"The Andhra Movement, Hyderabad State and the Historical Origins of the Telangana Demand: Public Life And Political Aspirations in India, 1900-1956," India Review, vol. 13, no. 4 (2014), 337-357.
Review of Bhavani Raman's Document Raj: Writing and Scribes in Early Colonial South India, for Reviews in History (19 December, 2013).
"Vernacular Publics and Political Modernity: Language and Progress in Colonial South India." Modern Asian Studies 47, 5 (2013), 1678–1705.
"The Origins of Modern Historiography and Indian Intellectual History," a special issue on the work of Professor Velcheru Narayana Rao in eemaata: a telugu webzine for a world without borders (January 2013).
The Origins of Modern Historiography in India: Antiquarianism and Philology, 1780-1880 (New York: Palgrave Macmillan, 2012). For a review of the book, see The American Historical Review 118, 2 (2013), 501-502.
"Imperial Ideology and the Uses of Rome in Discourses on Britain's Indian Empire." In Classics and Imperialism in the British Empire, ed. Mark Bradley (Oxford University Press, 2010), 54-73.
"The Question of History in Pre-colonial India." History and Theory 46 (2007), 396-408.