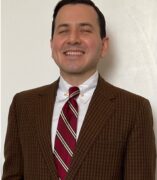 Celso A. Mendoza, PhD
Bridge to Faculty Postdoc
History (Mexico, Colonial Americas, Indigenous)
About
Dr. Celso Armando Mendoza y Barajas is a historian of the Indigenous people of the Americas and a nahuatlato (a scholar of Nahuatl, the Aztec language). He specializes in the history of the Aztecs and Nahuas of Mexico. He grew up in Southern California, where his immigrant family, which traces their origins to Michoacán and Oaxaca, Mexico, still maintains taco shops. The rich Indigenous influences of Chicano culture that surrounded him in his youth piqued his interest in Mesoamerica and the roots of Mexican identity. He began ardently studying Nahuatl after encountering the language on a trip to visit relatives in Mexico. After realizing that nothing interested him as much as Aztec history, he decided to major in history at UC Davis and then earned an MA in Latin American studies at UCLA in 2017. While at UCLA, he studied Nahuatl for a summer at Yale with Indigenous native speakers and some of the foremost experts in the language. He subsequently received his PhD in history from Rutgers in 2023. As a graduate student, Dr. Mendoza was the recipient of several fellowships and awards, including the SSRC's International Dissertation Research Fellowship.
His research focuses on the earliest Indigenous reactions and responses to Spanish colonialism in the "Long Conquest" of the sixteenth century (1519 – 1580). Dr. Mendoza's careful deciphering of early Nahuatl codices and writings uncovers heretofore-overlooked Native resistance and discontent with the onerous demands of Spanish colonizers. His work also challenges myths of European superiority and Spanish humanist benevolence. His dissertation, "Painting Colonialism with Words: The Aztecs a Generation After Conquest" achieves this by centering on the set of Nahuatl annals known as Anales de Juan Bautista from early colonial Mexico City. The Anales is a first-hand account of Mexica (Aztec) resistance in the 1560s to the Spanish crown's brutal imposition of a universal tribute in silver, the first ever royal tribute levied on the Mexica. The document tells the stories of the mass arrests and corporal punishment of the Mexica who refused to pay the tribute in 1564 and '65 – the first instance of systematic incarceration of People of Color in the Americas. Dr. Mendoza's dissertation makes known these stories of Indigenous suffering and Spanish cruelty and indifference, many of which have never been translated into English or even received any scholarly acknowledgement.
He is currently preparing the first-ever full English translation and edition of the Anales, as well as an accompanying monograph that will expand upon his dissertation, tentatively titled The Second Conquest of Mexico: 1564 – 1565. A version of one of his dissertation chapters will appear in 1522: After the Broken Spears (Oxford University Press), a forthcoming edited volume based on Dr. Mendoza's original idea. Entitled "An Aztec Priest's Sermon," the chapter focuses on the fascinating rebellion of Juan Teton, a renegade Aztec priest whose story is told in the Anales. He is also writing two articles based on his dissertation and monograph chapters.
Among his past and ongoing research not directly related to his dissertation, Dr. Mendoza assisted a team of researchers headed by Dr. Norah Gharala with their work on a database of the people enslaved by Hernando Cortés (Their work can be seen here). Dr. Mendoza helped the team study the Indigenous enslaved people who toiled on Cortés' estates. Cortés enslaved many of them during the conquest as children, seizing them from the populations of his supposed "Native allies." He is also hard at work on a soon-to-be published article that will revise the history of the "Battle of Otumba," a supposedly pivotal and miraculous Spanish victory over the Aztec army in 1520.
Dr. Mendoza has furthermore written encyclopedia articles and book chapters on Mexican and North American history. Two chapters authored by him on Mexican and early US history will appear in the soon-to-be released historical atlas Smithsonian America: The Atlas (Thunder Bay Press). He has done consulting for periodicals and entertainment involving the Aztecs and Nahuatl. Most notable among these is the comic and animated web series Aztec Warrior God by David Towner; Dr. Mendoza even recorded some Nahuatl dialogue for an episode!
When not poring over Nahuatl codices and colonial documents, Dr. Mendoza relishes the art of calligraphy and trying to imitate the ornate scripts of the manuscripts he studies. He also enjoys singing and playing the piano at home, though not always to the enjoyment of his wife, daughter, and Persian cat. In addition to knowing English, Spanish, and Nahuatl, Dr. Mendoza dabbles in Latin philology and especially loves speaking Portuguese, a outra língua das Américas.