For New Students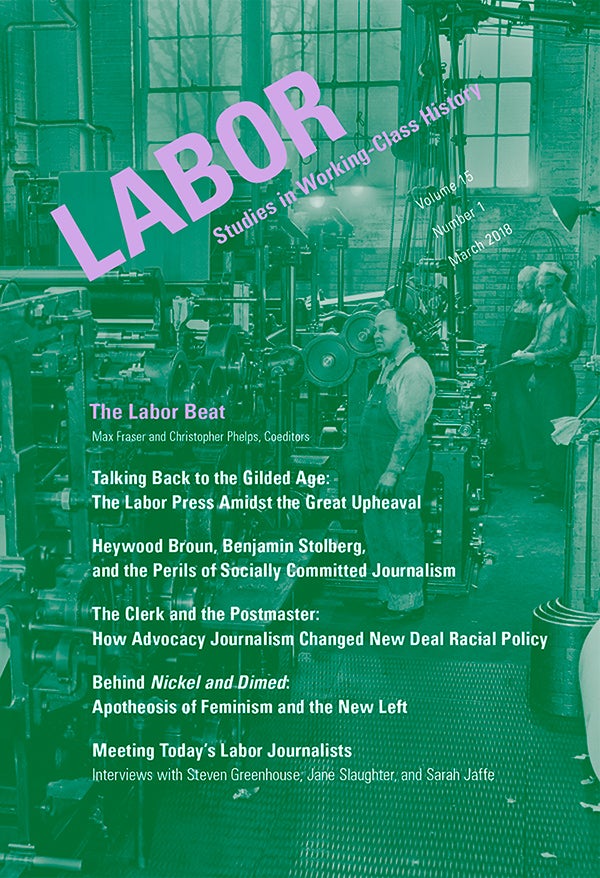 Welcome to the graduate programs of the Department of History at the University of Illinois at Chicago!
Located in the heart of Chicago, the UIC campus is an ideal place to pursue graduate training in history. At any one time, approximately 250 undergraduate majors and 160 graduate students are enrolled and working toward degrees in the UIC Department of History. According to U.S. News and World Report rankings, in modern U.S. History we are tied for 19th place.
The UIC Department of History includes approximately 35 full-time faculty. Among the faculty are a number of award-winning scholars in fields such as U.S. African American History, gay and lesbian history, comparative labor history, and Mexican history. In addition, we house the journal Labor: Studies in Working-Class History of the Americas.
Orientation
Orientation for new students occurs during the week before the beginning of Fall Semester classes. This is managed by the History Graduate Society, the self-governing association of graduate students. MAT students have an additional separate orientation. All new students are expected to attend; formal registration is not necessary. This is a good way to meet some experienced students, the Director of Graduate Studies (DGS), and the Graduate Secretary.
Registration
After advising you may register for classes. Sometime after you receive your official admission letter from the Office of Admissions and Records you will receive, usually via email, information on when you may register and instructions, if not included with your admission letter.
Registration, including changes to any existing registration, begins a number of months before the term and continues through the first official ten days of the term (first official five days for summer session). During the registration period, all registration activity is done by the student using UIC For Students. When attempting to register, if you receive an error message directly pertaining to the class or section you are requesting, consult with the department offering the course as an override may need to be input into the system to allow you to continue to register. Once the override has been added you still have to register for the course online. If you receive an error message that you do not understand, consult the Registration Help Line at (312) 996-8600.
Advising
Students should meet each semester with their academic advisor. (Your letter of admission from the DGS states who your advisor is.) The DGS is also available for consultation, and holds regular office hours in University Hall 900 for this purpose. Many questions about procedures can also be answered by the Graduate Secretary.
Information about tuition and fees
Tuition and fees are set by the Board of Trustees of the University of Illinois. The tuition and fee schedule at UIC is fairly elaborate so it is important to understand what your charges will be, as well as your payment obligations. This information is available from the Office of Admissions and Records. Please be aware that a tuition-and-service-fee waiver does not cover all fees.
Teaching assistantships
Almost all assistantships in the History Department are teaching assistantships, but from time to time a research assistantship may become available. Some students receive a commitment from the department upon admission regarding teaching assistant appointments in the future. Those who do not may apply for a teaching assistant position from semester to semester. For general information about assistantships, consult the Graduate College website.
If you have been granted an assistantship there are a number of important steps that have to be undertaken to ensure timely processing and receipt of your first stipend check. You will receive a formal letter of offer from the unit (usually your academic program) that is attempting to hire you. After you have accepted and returned the formal letter of offer for the assistantship, the unit that is hiring you will complete the necessary information in the university database. When the hiring unit completes the previous step, it will trigger an email to you with logon and other information for an online system called NESSIE. In NESSIE, you will need to complete the HR Application and Payroll information (demographic, educational, and bank deposit information). After that is completed in NESSIE, you will be instructed by your hiring unit to complete a Statement of a Drug-Free Workplace and I-9 forms, which you submit to the hiring unit. The I-9 form is viewable in Nessie and includes a list of acceptable official identification you will need to bring in with the completed forms.
For international students on a visa, the hiring unit will send appropriate information to the Office of International Services to initiate an Employee Clearance form. The processing for international students on a visa allows less flexibility in regards to the start date, so it is important to complete the necessary steps in a timely fashion.
It is only after all these stages have been successfully completed that your appointment becomes official and allows you to begin your duties and receive the monthly stipend, which is paid on the 16th. In addition, if the appointment comes with a tuition waiver (contact your unit to find out exactly which parts of the tuition and fees are waived and which are not), it is only at this stage that the waiver is available to be applied to your account, assuming you have also correctly registered for the total hours required to receive the waiver. If the appointment for the assistantship is offered or processed late, or any of the steps outlined above are delayed, there is a possibility of missing your first monthly stipend check. Although you will receive an adjusted payment a month later (assuming the beginning date is properly processed and assuming you worked for that period), not having the first check can cause financial issues you did not anticipate. Therefore, if you do not receive timely responses you should always contact the hiring unit to ensure procedures have not been overlooked. See the Graduate College website for additional assistantship information.
Early in the Fall Semester, a workshop is scheduled for first-time teaching assistants. The purpose of this workshop is to inform students of their responsibilities as teaching assistants, and to exchange ideas as to how best to fulfill those responsibilities. They are also informed about the limits of their duties. In addition, first-time TA's are very strongly encouraged to attend a campus-wide orientation for new TA's. The department automatically registers first-time TA's for this orientation.
Graduate students can interact with their peers at meetings of the History Graduate Society. They are also invited, along with faculty, to weekly lunchtime brownbags, in which faculty and graduate students present the results of their research.
i-Card
The i-Card is the official identification card of the University for students, staff, and faculty. It is important to obtain the i-Card and carry it with you at all times. The i-Card is needed to enter certain labs and buildings, for access to certain student-related events and services, and to check material out of the library.
It is also used by full-time students to obtain their U-Pass, which allows full-time students to travel very inexpensively on the trains and buses of the Chicago Transit Authority, as well as on PACE buses in the suburbs (http://www.vcsa.uic.edu/MainSite/departments/Upass/home/).
Once you have registered for a course you may obtain your i-Card. This should be done as soon as possible following your registration. You will need to bring a print-out of your registration and either a driver's license, state ID card, or passport to the i-Card Office. Complete information, including locations, is available from the i-Card Office.
Medical immunization requirement
Illinois state law requires proof of certain immunizations for students in most situations. The policy and contact information are available at the Office of Medical Immunization Records. It is important that you read this information carefully as registration for future terms is not allowed if you are not in compliance at that time.
Hannah Landsman
Graduate Program Coordinator
Malgorzata Fidelis
Director of Graduate Studies
Graduate Studies Offices
601 S. Morgan Street, Room 900 or 902,
University Hall,
(MC 198),
Chicago,
Illinois
60607-7109